Livres en anglais
Cartwright D. E. (2000). Tides : A Scientific History. Cambridge University Press, 304pp.
Church, J.A., P. L. Woodworth, T. Aarup and W. S. Wilson (2010). Understanding sea-level rise and variability. Wiley-Blackwell, London. ISBN 978-1-4443-3451-7 (hardback) 978-1-4443-3452-4 (paperback). 428pp.
Douglas, B.C., M.S. Kearney and S.P. Leatherman (Eds) (2001). Sea Level Rise. History and Consequences. International Geophysics Series, vol 75. Academic Press.
Emery W. J., R. E. Thomson (2001). Data analysis methods in physical oceanography. Elsevier, 638pp.
Milliman J. D., B. U. Haq (1996). Sea-level rise and coastal subsidence : causes, consequences, and strategies. Springer, 369pp.
Parker B. B. (1991). Tidal hydrodynamics. John Wiley and Sons, 883pp.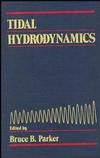 Pirazzoli P. A. (1996). Sea-level changes. Wiley, 211pp.
Pugh, D.T. (2004). Changing Sea Levels - Effects of Tides, Weather and Climate. Cambridge University Press.
Simon B. (2013). Coastal Tides. Institut océanographique, Fondation Albert 1er, Prince de Monaco. ISBN 978-2-903581-83-1, 413pp.
Dernière mise à jour: 24/01/2018